We exist to help you on your caregiving journey.
8.1 million Canadians provide care to a family member or friend. Sometimes information might not be readily available.
CareChannel is an online portal with free resources for family and community caregivers to help them in their caregiving journeys. You'll have free access to over 100 helpful videos plus other instructional content, supported in five different languages: English, French, Spanish, Mandarin, and Punjabi.
Being a caregiver isn't easy. We may need support as we care for our family, community, and ourselves.
Developed by Saint Elizabeth Foundation. Presented by Elizz. Funded by Ontario Ministry Of Health.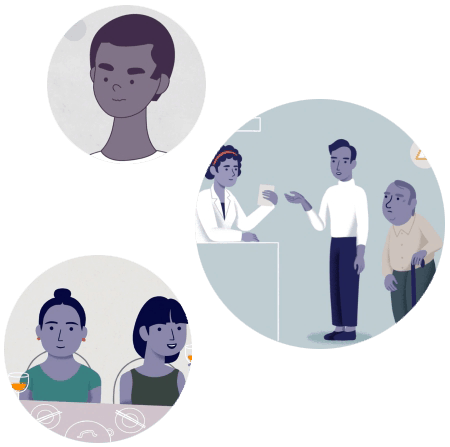 Master useful caregiving skills
Learn to prioritize self-care
Navigate the confusing healthcare system
Develop a stronger caregiving relationship
CareChannel is a part of Elizz, a lifestyle destination that inspires daughters and sons to live well while caring for their aging parents. Elizz provides resources to help with caregiving, inspirations to practice self care, and connection with others going through similar journeys.
Elizz was born out of SE Health (Saint Elizabeth Health Care). As a 110-year-old home care company and a Canadian success story, SE Health experienced first-hand the many untold stories from the family caregivers of people it serviced, and recognized they too needed support. As support wasn't readily available, SE Health created Elizz.
Questions, comments, or concerns? Get in touch using the form below.